Are you struggling to convert website visitors into customers? You're not alone. Recent studies show that 92% of first-time website visitors aren't there to make a purchase. The challenge? Transforming those visitors into buyers—and that's where we come in.
With our top-notch ecommerce web design and development services, we optimize your website for sales, not just clicks.
Why Ecommerce Web Design is Crucial
Good ecommerce web design is more than just aesthetics. It's about creating a seamless journey that guides your visitors from the landing page to the checkout.
The average cart abandonment rate is a staggering 69.8%, and poor design is a leading cause. The better the design, the more sales you close. It's that simple.
A Tailored Approach to Your Industry
Whether you're in fashion, tech, or the food industry, our team has the web development expertise to build sites that resonate with your target audience.
We understand the nuances that differentiate each sector and customize our services accordingly. Learn more about our diverse portfolio here.
Must-Have Features for Your Ecommerce Website
User-Friendly Navigation
A complex or confusing layout can drive potential customers away.
A well-designed user interface (UI) not only keeps visitors engaged but also makes it easier for them to find what they're looking for.
Speed and Performance
In a world where time is money, a slow website is an expensive mistake. We optimize your site's performance to ensure quick loading times on both desktop and mobile platforms. For ongoing site performance, check out our website maintenance services.
Secure Payment Gateways
Security is non-negotiable. Our ecommerce solutions come with multiple secure payment options, enhancing user trust and increasing transaction success rates.
Choose the Right Partner for Ecommerce Success
The agency you choose can make or break your ecommerce venture. What sets us apart is our commitment to your business growth.
We don't just deliver a website; we deliver an ecommerce solution that enhances your digital presence, brand recognition, and most importantly, your bottom line. Let's talk about how we can help you grow.
The eCommerce Website Features You Need to Succeed!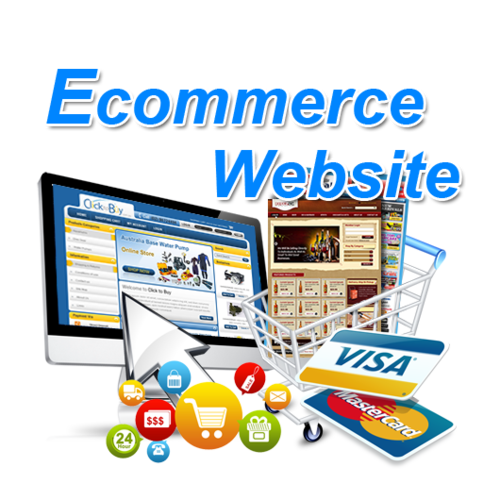 Now that you know the best ways to create your ecommerce website, it's time to find an agency that can help. If you want an ecommerce website that'll help your business grow, find a partner that'll make it happen we are here for you!
eCommerce Website Design Gallery & Portfolio