Data Visualization—A Game-Changer in Web Design
Hey there, savvy web designers and digital enthusiasts! 🌟 Ever caught yourself mesmerized by a website that seemed to guide you naturally from one section to another, delivering complex information with effortless clarity? That's the magic of data visualization in action. According to a 2020 study by Venngage, visual content gets shared a whopping 40 times more than non-visual content on social media platforms.
Now, imagine the ripple effect of this in the realm of web design—increased user engagement, more transparent messaging, and boosted conversion rates. Intrigued? Buckle up as we delve into the world of data visualizations and how to seamlessly incorporate them into your web projects.
Quick Stat: Why It Matters
Did you know that users remember 65% of visual content up to three days later, as opposed to just 10-20% of written or spoken content? That's a compelling reason to invest in data visualization.
Table of Contents
The Essence of Data Visualization: More Than Just Eye Candy
Why It's Not Just About Numbers
When the term "data" pops up, most people's minds drift towards endless rows and columns in Excel sheets.
However, data visualization transcends that boundary. It serves as a bridge between complex, intimidating data and an average user's understanding.
It encapsulates information into easy-to-digest formats, thereby enriching your web content and serving as a roadmap for users.
The Role of UX/UI Design
Effective data visualization is not a standalone entity but rather an extension of thoughtful UX/UI design.
A well-executed design strategy can make even the most intricate data sets feel uncomplicated and intuitive.
Factors such as color coordination, text alignment, and interactive elements can accentuate your data presentation.
For an in-depth look at the relationship between UX/UI and data visualization, check out Limit Agency's web development services.
The Importance of Responsiveness
As more users switch between various devices, your data visualizations should adapt seamlessly. A responsive design ensures that your visuals are as effective on a mobile screen as they are on a desktop.
This can significantly impact your site's SEO and user engagement levels.
Beyond Numbers: Types of Data Visualization You Can Use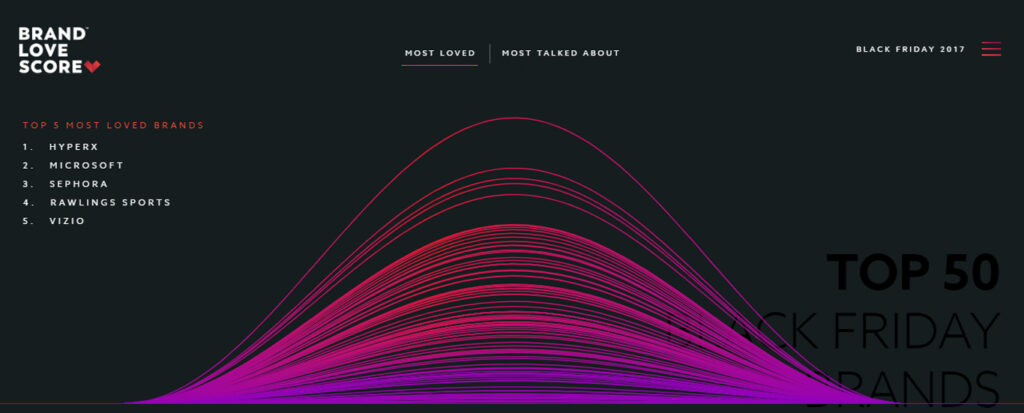 A World Beyond Pie Charts and Bar Graphs
Contrary to popular belief, data visualization isn't confined to pie charts or bar graphs. The world of visualization is much more expansive and includes:
Maps: Ideal for geographic data
Timelines: Great for historical data
3D Models: Useful for architectural plans
Gantt Charts: Perfect for project timelines
Heat Maps: Excellent for website analytics
Hive Plots: Good for network relationships
Getting Creative With Visualization
Don't be afraid to get creative and mix different types of visualizations for a more interactive experience. Use 3D models with timelines or combine heat maps with hive plots.
The only limit is your imagination.
For advanced options, you may want to explore Limit Agency's ecommerce solutions, which offer a plethora of ways to integrate intricate data visualizations into your online store.
Narrating With Data: Storytelling Makes It Stick
The Compelling Power of Stories
Data alone doesn't capture attention; it's the story that makes it captivating. Whether you are raising awareness about climate change or showcasing product sales over the years, framing it within a story adds layers of meaning that resonate with the audience.
User Interactivity: A Two-Way Street
Interactive data visualizations take storytelling to a new level. Through quizzes, calculators, or interactive maps, users become part of the narrative.
This not only enhances engagement but also provides personalized insights, making your site incredibly user-centric.
To achieve this level of interactivity, consider leveraging SEO services.
Incorporating Data from the Get-go: A Strategic Approach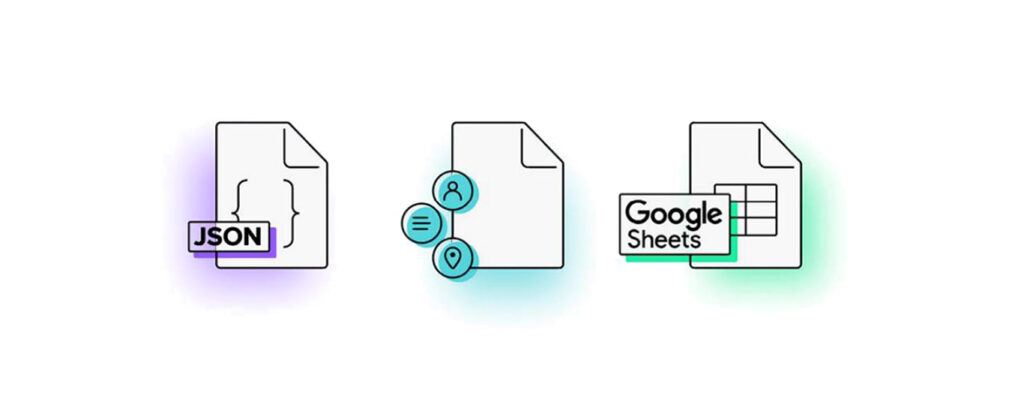 Data as the Backbone of Your Project
If you aim to include data visualizations in your website, integrate them right from the project's planning phase.
Use tools like UXPin, which allow you to prototype with actual or random data, to make your designs more realistic and actionable.
Best Tools for Data Visualization
Whether you're a novice or a seasoned pro, tools like Tableau, D3.js, and Google Charts offer a range of options for creating stunning visualizations.
Make sure to pick a tool that aligns with your project requirements and skill level.
Case Studies: When Data Visualization Worked Wonders
Let's look at some real-world examples where data visualization made a significant impact:
New York Times' COVID-19 Tracker: This tracker became a go-to source for many because of its easy-to-understand visuals and real-time updates.
Spotify's Wrapped Feature: This annual feature, which gives users a breakdown of their listening habits, became a social media sensation largely due to its engaging visuals.
Common Mistakes to Avoid
Overcomplicating Things: Simplicity is key.
Ignoring Mobile Users: Always test for responsiveness.
Inconsistent Design: Maintain a uniform design language.
Conclusion: Data Visualization Is Your Secret Weapon
To sum it up, data visualization is not just a trendy design element but a potent tool that enhances storytelling, user experience, and information dissemination.
Isn't it time you moved beyond traditional text and images and embraced the compelling world of data visuals?
If you're ready to take the plunge, Limit Agency's website maintenance services are a great place to start for keeping your data fresh and your site optimized.